Blog Post | October 31, 2020
Hi guys! This is Jael Whitney, volunteer for Kids in Tech. For Cybersecurity Awareness Month and #MassSTEMWeek, I'm going to be talking to professionals all across the cybersecurity industry about the future of STEM. Today, I'm interviewing a few members of the Cybersecurity teams at J.P. Morgan Chase & Co. : Ileana van der Linde, Cybersecurity Awareness Program Lead, Kevin Tompkins, Cybersecurity Awareness Associate, and Sheldon Spence, Cybersecurity Operations Associate for the Cybersecurity and Technology Controls Team.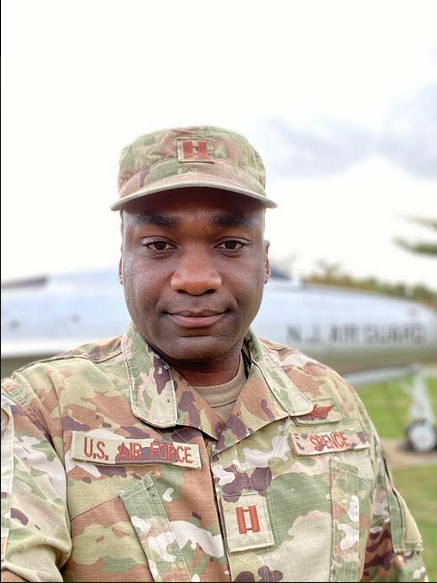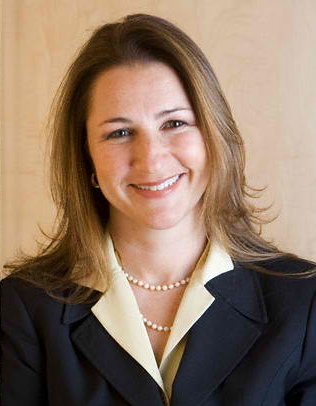 Tell me about your background in cybersecurity!
Ileana: My path into Cybersecurity has been an interesting one. I went to college to study Economics and Languages, and also took programming classes along the way. I ended up working in the college computer lab, helping people understand how to fix their computer problems. It helped me learn how to not just deal with technology, but also with people. During my career I took those same skills, and combined my understanding of business, people, and technology. And today, I educate bank clients on how they can be more cyber secure in their everyday life, so again I am using my knowledge of business, people, and technology.
Kevin: Currently: Cybersecurity Awareness Associate at J.P. Morgan Chase & Co.
Formerly: Infrastructure Automation Business Analyst at J.P. Morgan Chase & Co.
Graduated: Syracuse University with a BS in Information Systems Management
Sheldon:
Currently: Cyber Warfare Operations Officer At The United States Air Force
Cybersecurity Operations Associate At J.P. Morgan Chase & Co.
Formerly:
Detective/Digital Forensics Technician At The New York City Police Department
Graduated:
Long Island University with a BS in Information Systems
Fordham University with a MS in Cybersecurity
Certifications:
Comptia Security+ CE
EC-Council Certified Ethical Hacker
GIAC Certified Forensic Analyst
How long have you been involved in Cybersecurity? What do you enjoy about it?
Ileana: Approx 8 years! Over the last five years I helped develop a cybersecurity educational program for J.P. Morgan Chase & Co. , working to make cyber easier to understand for people who may not always understand technology well.
I love that I am always learning something new, and I am able to use that to help people. Every day is different and a new challenge.
Kevin: About 5 years! I have been a part of developing a cybersecurity education program for clients and customers of J.P. Morgan Chase & Co. We believe by helping our clients and customers be more cyber secure, we can reduce financial fraud and help make the whole banking system more secure. I most enjoy being able to help people recognize how they are at risk of cyber threats and attacks. I have always had an interest in technology and computers since I was a young kid so it was a natural fit to seek out a career in STEM. Cybersecurity is increasingly such an important part of technology and the world as a whole, so I love being able to help make an impact.
Sheldon: In 2010, while serving as an NYPD officer, I enlisted into the USAF reserves. Three years later, I seized an opportunity to join a combat communication squadron as a cyber systems operations specialist. The training I received with that unit taught me how to design and install military systems and protect them from outside intrusion. When I returned to the NYPD, I leveraged the skills taught to me by the military to become a detective in the computer crimes squad. There, I learned a lot about cyber crime and digital forensics. The experience gained eventually led to my selection to become a Cyberware Operations Officer in the NJ Air National Guard as a crew lead of a Cyber Protection Team focusing on defensive cyber operations. All of this training prepared me for my transition to the private sector and joining J.P. Morgan Chase & Co. as an associate on the Cybersecurity and Technology Controls Team.
The theme for this year's Massachusetts STEM Week is "See Yourself in STEM," with a particular focus on the power of mentoring. How can we help more young people see themselves in STEM?
Illeana: Don't believe there is only one path to get involved with cyber and technology. Stay open to things that interest you, do those, whether it be music, arts, photography, environmental energy, etc, and see how technology fits in. All the experiences you collect along the way may lead to even more interesting ones in future. Open minds can lead to great discoveries!
Kevin: I, personally, attribute opportunities in my technology and cybersecurity career to strong mentorships from early on. In college and throughout my career I've had strong mentors who helped me learn new technologies, improve my soft skills (writing, networking, conversation), and seek out new opportunities. I not only see the value in mentorship programs to help young people build their STEM career tracks, but I also see a lot of value in naturally formed mentor relationships that are developed with teachers, professors, co-workers and managers.
Anything else you'd like to say to those who are interested in exploring the field more?
Ileana: Always stay curious! Always keep learning!
Kevin: Don't be afraid to seek out new and interesting opportunities in your career! It can be easy to follow a predetermined path planned while in college or early in your career. I would not be where I am today if I didn't take risks pursuing new opportunities that might have diverged from my expected career path.