Hi guys! This is Jael Whitney, volunteer for Kids in Tech. For Cybersecurity Awareness Month and #MassSTEMWeek, I'm talking to professionals all across the cybersecurity industry about the future of STEM. Today, I'm interviewing Diana Kelley, Co-Founder and CTO of SecurityCurve, an independent IT research and consulting company.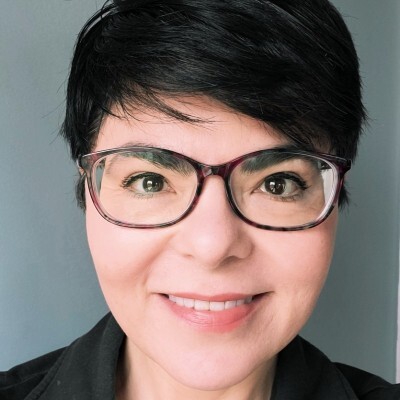 Diana Kelley's security career spans over 30 years. She is Co-Founder and CTO of SecurityCurve and donates much of her time to volunteer work in the cybersecurity community, including serving on the ACM Ethics & Plagiarism Committee, as CTO and Board member at Sightline Security, Board member and Inclusion Working Group champion at WiCyS, Cybersecurity Committee Advisor at CompTIA, and RSAC US Program Committee. Diana produces the #MyCyberWhy series, hosts BrightTALK's The Security Balancing Act, and is a Principal Consulting Analyst with TechVision Research. She was the Cybersecurity Field CTO for Microsoft, Global Executive Security Advisor at IBM Security, GM at Symantec, VP at Burton Group (now Gartner), and a Manager at KPMG. She is a sought after keynote speaker, the co-author of the book Cryptographic Libraries for Developers, has been a lecturer at Boston College's Masters program in cybersecurity, and is one of Cybersecurity Ventures 100 Fascinating Females Fighting Cybercrime.
Hi Diana! How long have you been involved in Cybersecurity? What do you enjoy about it?
Over 30 years. I enjoy that it helps people and touches every aspect of our lives. We can't benefit from technology if we can't trust it, and we can't trust it if it was built with security and privacy by design.
The theme for this year's Massachusetts STEM Week is "See Yourself in STEM," with a particular focus on the power of mentoring. How can we help more young people see themselves in STEM?
By showing them all the different ways that STEM helps people and all the different kids of people in STEM. Also by letting them know that it's not a binary situation – I love computers and english lit and art. I'm self taught in cybersecurity and majored in English Lit in college. One of my managers was shocked to find out I was an English major because I'm so technical. If students knew it's OK to be good in a lot of areas and that STEM doesn't limit them to one area alone – think that could help to encourage more people to study it.
Anything else you'd like to share?
That we need a diversity of skills, backgrounds, and brains in cybersecurity. Yes, we need engineers and data scientists but we also need graphics experts and great communicators and storytellers to help raise awareness. And financial experts to fund the next great idea. And psychiatrists to help with insight about how to educate end-users of cyber awareness and to categorize and better understand our adversaries. These are just a few examples.