Hi guys! This is Jael Whitney, volunteer for Kids in Tech. For Cybersecurity Awareness Month and #MassSTEMWeek, I'm talking to professionals all across the cybersecurity industry about the future of STEM. Today, I'm interviewing Professor Kevin R. Powers, J.D., Principal Security Researcher at Kaspersky. Kevin is the founder and Director of the M.S. in Cybersecurity Policy and Governance Program at Boston College, and an Assistant Professor of the Practice at Boston College Law School and in Boston College's Carroll School of Management's Business Law and Society Department.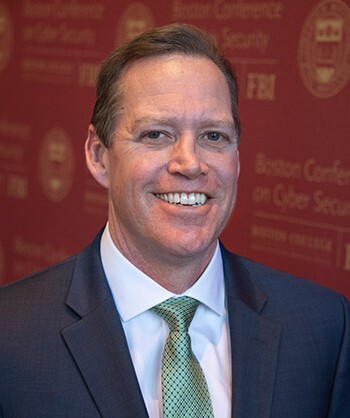 With over 20 years of combined law enforcement, military, national security, business, higher education, and teaching experience, he has worked as an analyst and an attorney for the U.S. Department of Justice, U.S. Navy, U.S. Department of Defense, law firms in Boston and Washington, D.C., and as the General Counsel for an international software company based in Seattle, Washington. Along with his teaching at Boston College, Kevin is a Research Affiliate at the MIT Sloan School of Management and he has taught courses at the U.S. Naval Academy, where he was also the Deputy General Counsel to the Superintendent. Kevin also is a Senior Cybersecurity Advisor for the national law firm of Manatt, Phelps, & Phillips, LLP, serves as a Trustee for the Board of Boston College High School, as a Director of the Board of Reading Cooperative Bank, and as a Member of the Boston College Law School Business Advisory Council. From 2016-2017, he was the Panel Lead for the Collegiate Working Group for the U.S. Department of Homeland Security's National Initiative for Cybersecurity Education (NICE). Kevin regularly provides expert commentary regarding cybersecurity and national security concerns for varying local, national, and international media outlets.
Hi Dr. Powers! How long have you been involved in Cybersecurity? What do you enjoy about it?
10 plus years. What I enjoy most about cybersecurity is working with others to resolve problems. Every day, things change and there's a new challenge. It's about not only protecting governments or businesses; it's about protecting your community, family, and friends.
The theme for this year's Massachusetts STEM Week is "See Yourself in STEM," with a particular focus on the power of mentoring. How can we help more young people see themselves in STEM?
We can help more young people see themselves in STEM by stressing that cybersecurity needs all types of skill sets – it's not limited to just tech!
Anything else you'd like to share?
There are over 4.5 million job openings projected for 2020 in cybersecurity; why wouldn't you want to get involved!?