Hi guys! This is Jael Whitney, volunteer for Kids in Tech. For Cybersecurity Awareness Month and #MassSTEMWeek, I'm talking to professionals all across the cybersecurity industry about the future of STEM. Today, I'm interviewing a few members of the Cybersecurity teams at Sophos, an international security software and hardware company: Mark Turner, Senior New England Field Channel Account Executive, and Maxim Weinstein, Senior Director of Market Intelligence.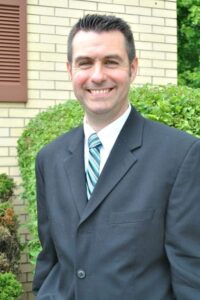 Tell me about your background in cybersecurity!
Mark: Born in the UK, came to america in 1998 to go to college. Got into cybersecurity when I came out of college, started working for Sophos in 2006. Started as a sales development representative and worked my way up to channel account executive. Have been working in the local New England area for the last 7 years.
Maxim: I am a technologist and educator with a passion for information security. Since first learning to write BASIC programs on a TRS-80 Color Computer with 16 KB of RAM, I have gone on to deploy Active Directory, manage firewalls, teach IT support, build several PCs, earn MCSE and CISSP credentials, make TCP jokes with Vint Cerf, get quoted as a security expert by the BBC and the New York Times and lead the non-profit anti-malware organization StopBadware. I am now the Senior Director of Market Intelligence at Sophos. I live near Boston and have an unhealthy love of dessert.
How long have you been involved in Cybersecurity? What do you enjoy about it?
Mark: 14 years – I enjoy how it is always changing and adapting.
Maxim: 12+ years. Cybersecurity is a dynamic field. There's always something new to learn: A new term, a new technology, a new competitor, a new threat. Meanwhile, you get to do something good, protecting people and businesses from criminals and saboteurs. It also forces you to think in new ways. If you tend to see risks, you have to think about how to protect against them. If you tend to be solution-oriented, you have to think about how someone might exploit your solutions.
The theme for this year's Massachusetts STEM Week is "See Yourself in STEM," with a particular focus on the power of mentoring. How can we help more young people see themselves in STEM?
Mark: Help them understand how critical technology is to not just the world but to everyday life. How it can be both beneficial & dangerous.
Maxim: Focus on the opportunities instead of the challenges. Young people don't need more reminders of how difficult the field is, the biases that exist, or the gatekeeping that takes place. They can see those for themselves. Instead, introduce them to available resources, the limitless potential of your field, and people willing to help them get ahead.
Anything else you'd like to say to those who are interested in exploring the field more?
Maxim: Attitude is everything. When young people turn away from STEM, it's because they've convinced themselves that the field isn't for them. But STEM, and cybersecurity in particular, has room for anyone willing to immerse themselves in it.